This position has been filled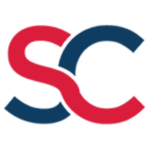 Website SCHUHEN Consulting GmbH
Tradition and modernity do not have to be mutually exclusive - certainly not in a professional context. SCHUHEN Consulting proves that there is another way. Our young family-run consulting company combines stable work structures with flexible job models. The big advantage: Thanks to flexibility, our employees can better reconcile their professional and private lives. So we don't offer ordinary jobs. We offer jobs that fit right into the middle of life.
Order processing/clerical processing (m/f/d)
Full-time or part-time (15 to 25 hours per week)
We are looking for a dedicated professional to join us immediately. We are a fresh team with high dynamics and are looking for a person who fits in.
Your tasks
– In addition to active support in our day-to-day business, i.e. the classic assistance functions such as telephone and written correspondence, numerous responsible activities await you.
– You take over the planning and coordination of internal and external appointments
– You support with payroll and financial accounting
– After the induction, you will maintain and add to our tender and innovation database as well as contribute to infrastructural project tasks.
– You will also prepare figures and data and work with us to create presentations and decision-making documents.
Your qualifications
– We expect you to have completed commercial vocational training or have many years of comparable experience.
– It is indispensable that you know how to use the common office programs of Microsoft.
– Your enjoyment of writing and organizing comes in handy.
– Your suitability is rounded off by a high level of customer and service orientation with empathy and a feel for the needs of our clients.
We offer
– You will perform challenging and varied activities with your own freedom to make decisions.
– Home office days, flexi days and flexible working hours, which we enable without core hours, reconcile private life and career.
– Through targeted training measures we will increase your competence and your salary will grow with your level of knowledge.
This is us
Despite a traditional orientation of our company, we are open to modern thoughts. We combine stable structures with flexible working models, allowing our employees to optimally balance their professional and private lives. Although our company and its staff are still young, we see ourselves as an ambitious team consisting of strong personalities with relevant professional experience. Diversity is our particular strength, which we demonstrate in all infrastructural and commercial facility management to the satisfaction of our customers.
Have we aroused your interest and can you imagine working with us? o the tasks appeal to you and do you feel able to tackle them together with us? Then maybe you are exactly the member our team has been missing. Apply now and send us your application documents to job@schuhen-consulting.de.
We look forward to you!